Perfect is Part of Our DNA
The Journey to the Perfect Sip
In 1906, William Fitz Donovan founded a provision company in Birmingham, Alabama, selling meat, eggs and other products to the young steel town. Soon after he began roasting coffee, which he named after, the finest gem in existence: The Red Diamond. Today, we are proud to be a five-generation, family-owned business providing unparalleled quality and innovation in every product we provide. Our obsession with evolving to meet the demands of today's coffee and tea drinkers make sure you'll always have access to the Perfect Sip.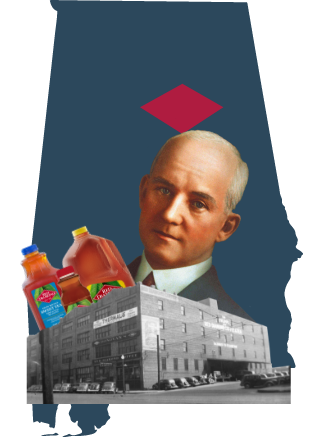 TEA
GLOBALLY SOURCED
LACK OF

STEM

NO PRESERVATIVES
NATURAL ANTIOXIDANTS
COFFEE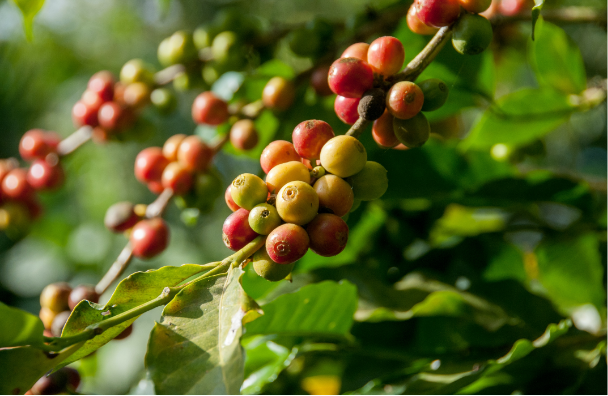 HANDPICKED
NEW CROP ONLY
HIGH-ALTITUDE GROWN
BATCH ROASTED
A HISTORY OF PERFECTION
1906

William "Fitz" Donovan founds Donovan Provision Company on Morris Ave. in Birmingham, Alabama

1908

Donovan begins roasting coffee - which he names after the highest gem in existence: The Red Diamond

1910s

Red Diamond establishes itself as one of the premier makers and providers of quality coffee

1920s

The torch passes, and William St. Clair Donovan creates the premium tea blend that remains the basis for Red Diamond tea today

1940s

Red Diamond along with nine other roasters, form Tenco and become the largest supplier of instant coffee in the world

1960s

A pre-Muppet Jim Henson and Red Diamond team up to create advertising *

1980

Red Diamond becomes the first in U.S. to perfect decaffeinated tea and completely sealed bags

1990s

William A. Bowron, Jr. joins the company and begins bottling the perfect blend of tea in a fresh brewed ready-to-drink package

2000s

Red Diamond becomes the number one provider of premium fresh brewed tea on the planet

2008

Red Diamond raises the stakes for the perfect coffee with the introduction of Scolari roasters

2018

The Red Diamond "Sweet Ride" gets its start sampling coffee and tea

2023

Red Diamond celebrates 117 years of providing perfection in every product provided
*Jim Henson is a registered® trademark of Jim Henson Company, Inc. Kermit® is a registered trademark of Muppets Studio, LLC. No sponsorship, endorsement, or affiliation is implied or expressed by Red Diamond's use of any third-party trademarks*
The Journey Continues!
Right now, you're headed away from RedDiamond.com.