THE

JOURNEY

of RED DIAMOND®
COFFEE and tea
Meticulously crafted from field
to final product.

Carefully chosen leaves & beans.

Selected from the finest regions.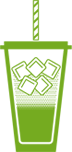 High grown, "new crop" coffee beans only.

Fresh-picked tea leaves from the world's finest plantations.

Best parts of the tea leaf used for a clean, crisp taste.

Sustainability first: caring for the world around us.

The only Scolari tea and coffee manufacturing plant in the U.S.

Coffee batch-roasted for best flavor.

Roasted and blended with state-of-the-art computer programming.
Freshly roasted coffee hot-packed to seal in rich, fresh flavor.

Bottle Fresh Brewed Tea For Ready-To-Drink